Please note that several of our staff (and BOD) members are currently furthering their educational skills and more about them will be posted in the near future as our site is currently under heavy construction.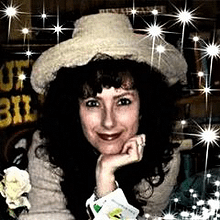 Tee Michaels (a licensed cosmetologist, master mystery writer, and published author: https://teemichaels.com) is Founder and President of Sundown Inc and certified in Nature Preservation, Wildlife Management, and Zoology, garnishing a 4.0 GPA in all of the following fields:
People, Animals, Habitat     Upland Game Birds      Neotropical Bird Migration     Waterfowl    Neotropical Bird Migration     Small Mammals     Large Mammals      Park Management        Rangeland Management  Forest  Management    Forest Protection     Coldwater Fish Management Warmwater Fish Game Management     Aquaculture      International Conservation Issues     Field Safety    Wildlife Law Enforcement    Ecology   Animal Health Care      Common Health Problems      Animal Behavior    Signs of Ill Health     Veterinary Facilities    Safety Procedures    Administration of Animal Health     Animal First Aid    Preventative Health Care    Routine Health Treatments    Health Problems in Domestic Pets    Rehabilitation Care    Introduction to Animal Behavior    Genetics and Behavior     Animal Perception and Behavior    Behavior and the Environment   Social Behavior    Instinct and Learning    Handling Animals     Behavioral Problems    Introduction to Zoology  Occupational Health & Safety   Captive Husbandry –  Nutrition & Feeding  Health & Reproduction Captive Breeding & Behavior    Human-Animal Interactions    Enclosure Design and Maintenance     Genetics      Selection     Pure Breeding      Cross Breeding

Staff (and BOD) member, Dee Daniels, is VP of Sundown Inc as well as President of Vintage Services, LLC, her own private company. Ms. Daniels has nearly 30 years of experience in animal rescue and works tirelessly for the goal of better animal welfare. Ms. Daniles has been VP of Sundown for 20 years.
Staff (and BOD) member, Pattie Moseley, an eighteen-year veteran of animal rescue is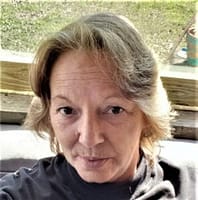 Manager of the Texas Chapter of Sundown in Baytown and has been working with Sundown altogether for ten years. She's also a private business owner. In high school, Pattie set up "Not One More" a nonprofit teenage suicide hotline. Pattie was also a licensed cosmetologist for over 15 years. 
Other staff (and BOD) members coming soon.

Save